The North Star Difference
North Star is a community where students feel loved and nurtured so they can be their best each and every day. Our teachers infuse joy and academic rigor into every day, ensuring all students are prepared to succeed in college and beyond.
Uncommon's Commitment to Diversity, Equity and Inclusion
Our Approach
North Star Academy is committed to preparing each student to succeed in college and beyond. From our focus on both joy and rigor in the classroom to providing a supportive environment, our students have the foundation to make their dreams come true.
Longer School Day and Year
From Kindergarten through 12th grade, North Star students engage in learning and extracurricular activities for a longer school day and a longer school year to ensure that they will be prepared to enter and succeed in college and beyond.
Strucutred, Safe, and Fun
North Star is characterized by a culture of joy, support, and focus on academic work. Students thrive when they know they are cared for by all faculty and staff, and we focus on creating a learning environment that supports their success.
Uniforms
North Star students wear uniforms to foster a focus on learning and a stronger sense of community.
The Student Experience
North Star students know that an excellent education is key to achieving their dreams. By committing to our core values and giving back to others, our students can shape their futures.
Ready to begin your North Star journey?
Our Core Values
We are driven by our core values each and every day. By instilling a culture of caring, courage, justice, respect, and responsibility, our students are learning to become the leaders of tomorrow.
Caring
We take care of each other. We help each other. We notice when someone needs help and we lend a hand. We do not hurt each other physically or emotionally.
Courage
We have confidence in ourselves and in each other. We strive to do our best and to do what's right even when it scares us. we encourage each other.
Justice
We act with fairness toward each other. We get involved when members of the community are in trouble and need help. We work to improve our community and the world.
Respect
We treat each person as valuable -- worthy of greatness and goodness. We accept individuals for who they are. We are honest with each other.
Responsibility
We believe we are the masters of our own destinies and that we have the power to control our lives and shape our futures. We participate fully in everything we do; we do not do things halfway.
North Star History
Since its founding in 1997, North Star Academy has provided Newark students and families with an award-winning instructional model that supports their academic and personal growth. We bring joy into learning and change history one student at a time.
Our First School
1997
North Star Academy Charter School opens its doors in Newark as one of the first charter schools in the state of New Jersey. It is founded on the pillars of community, rigorous academics, and getting our founding class of 72 students on the path to graduate from college.
Our First Graduates
2004
Our first high school class graduates with a 100 percent acceptance rate to college. We deliver on our initial promise to our students and families, and begin to focus on supporting our graduates through college.
National Recognition
2011
North Star Academy receives the National Blue Ribbon School award by the United States Department of Education, the highest award granted to American schools. Less than 1 percent of schools nationwide receive this award.
Our First Turnaround
2014
We take on our first turnaround school, North Star Academy Alexander Street Elementary, and change the academic trajectory for hundreds of students. Within the first year, our Alexander Street students close the economic achievement gap in Math. The lessons we learn at Alexander become a road map for turnarounds in Camden and beyond.
SERVING GRADES K-12 IN NEWARK
14 Free Public Schools
Our schools have a shared mission to prepare all student to enter, succeed in, and graduate from college. We currently have 14 schools in the Newark neighborhoods of Clinton Hill, Downtown Newark, Fairmount, Vailsburg, and West Side.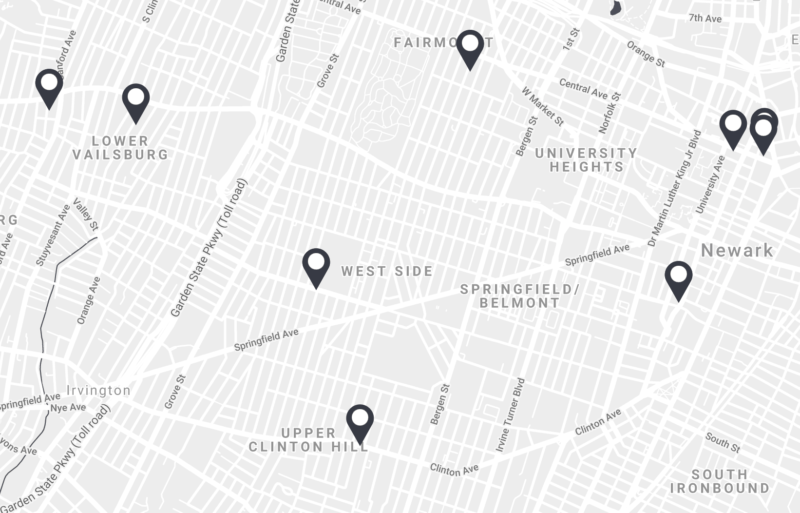 Learn How to Enroll
North Star Academy is a free public school, with no selection criteria or application fees. Learn more about enrolling your child and submit your application today!
North Star Academy in the News